A brief history
The Bosque Escola Avelãs is an educational project that emerges from the community and for the community. It was created in 2017 by a group of families and educators, for children of pre-school age (3 to 6 years old) and open to all people who wanted to be part of it. A moment of this history was recorded in 2019 in this report by Canal Extremadura.
Accompanying the growth of children and families who have settled in the region, in 2021 we created BEAmaxi, for children aged 6 to 12 years. Thus, there are currently two learning centres that meet the needs of different age groups, BEAmini (3 to 6 years old) and BEAmaxi (6 to 12 years old).
BEA has the legal support of the Cooperativa Cultural Descalças, whose social purpose is artistic creation, production, cultural training, mainly in the areas of music and theatre, cooperation for development and social intervention and solidarity through the arts. It is through the Cooperative that BEA hires, applies for funding, and establishes partnerships with other institutions.
BEA is currently part of the Citizenship and Territorial Innovation Lab of Quinta das Avelãs in Marvão. A promoter of good practices, BEA also conducts training and occasional conferences in the areas of nature education and forest pedagogy, open to the entire national and international community, attracting educators, teachers and animators, among others.
Community
The Bosque Escola is made up of families, carers and the rest of the community in self-management. The project also relies on the voluntary participation of families, friends and other people interested in collaborating.
We are deeply involved in the local community and participate in several local / regional projects, such as a community pizzeria (Oficina Pirata), a community market (Sábado Vivo), a community vegetable garden, a Precursion band (BatuKada na Raia), circus shows (Cabaret Insólito) etc.
Among the families we also find a wide variety of skills and services that they provide to the local community, for example: bakery, cooking, sewing, carpentry, grocery shopping, beekeeping, teaching Portuguese as a foreign language, music, arts and entertainment, among many others…
Pedagogic team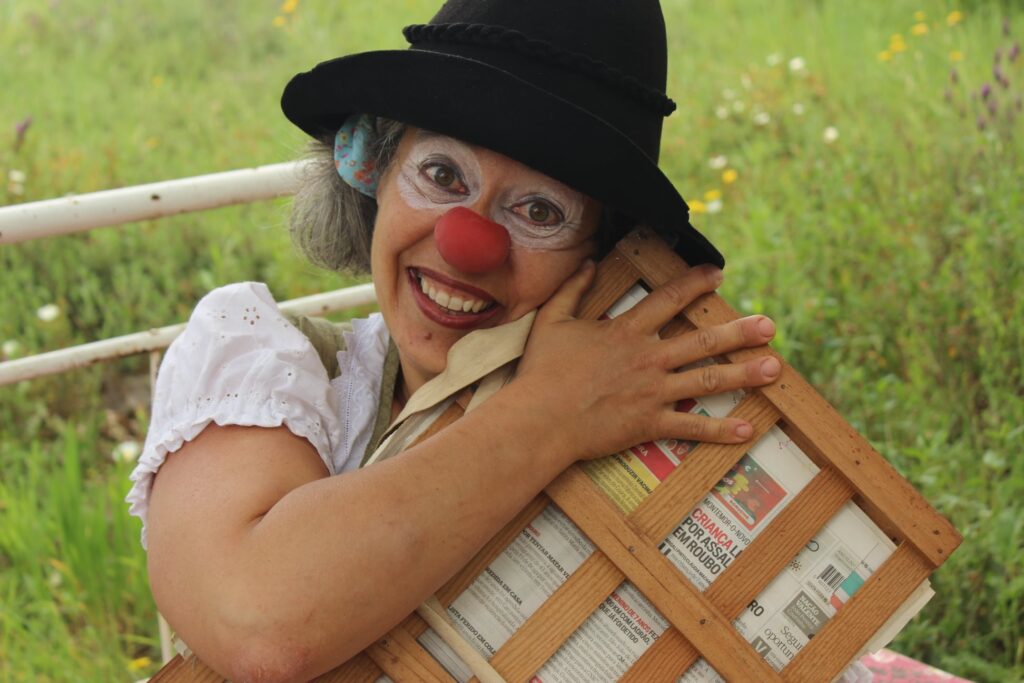 Maria Simões
Maria Simões has accompanied the Bosque-Escola project since its creation in November 2017. Founder of Descalças Cooperativa Cultural, playologist, clown, multi-artist and educator. Planter of trees and companion of animals whom she calls by name. She studied Psychology in Coimbra and in the Azores (where she lived a beautiful decade of her life) and also studied Creativity and Innovation in Santiago de Compostela. She usually warms hearts by singing and laughing! She is a granddaughter of Castelo de Vide and believes in fairies and elves. After three years as a tutor responsible for BEA maxi (primary), she is currently a pedagogical advisor for BEA maxi because she believes that educating is one of the most effective ways to change the world.
Culturally programmes Terra d'Amor Humor (0,5 hectare in Quinta das Avelãs) where he runs educational and social projects, working with disabled and non-disabled people, children, adults and the elderly).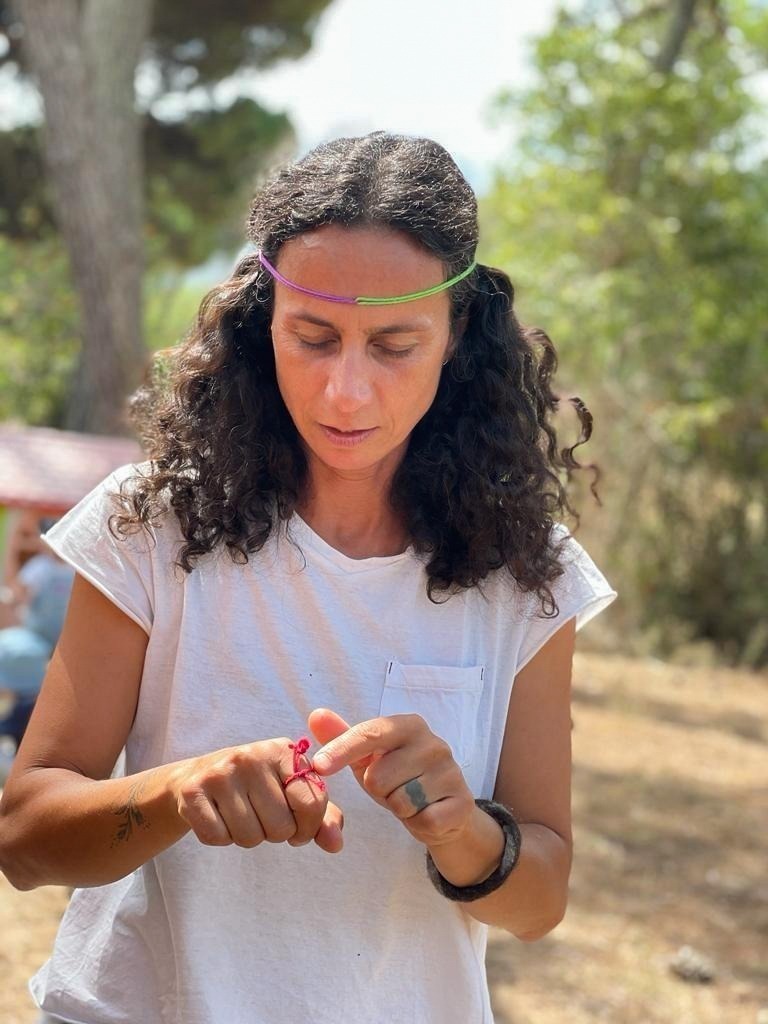 Filipa Meireles
After going through professional experience in areas as varied as show production, health, green spaces, contemporary art and environmental education, it was 10 years ago that she discovered the pedagogical approach of Education in Nature, Forest School – and bells rang that awakened his inner child – that's it!
When she finished her Forest School Level 3 training, she joined the team that inaugurated the Bloom Forest School under the Gulbenkian Knowledge Academies Programme in 2018, where she had the chance to accompany children in nature throughout the year and young people in holiday camps until 2020, in Monserrate, Sintra.
To complement this training, and deepen the way of listening to children and the forest, she studied Conscious Development with children and adolescents, Forest Bathing and Into the Wild Outdoor Education.
In the last year, in partnership with a Waldorf educator, she created the InNature project that joins the two approaches Waldorf Education and Forest School, for children from 2 to 4 years old at Quinta das Patas in Colares.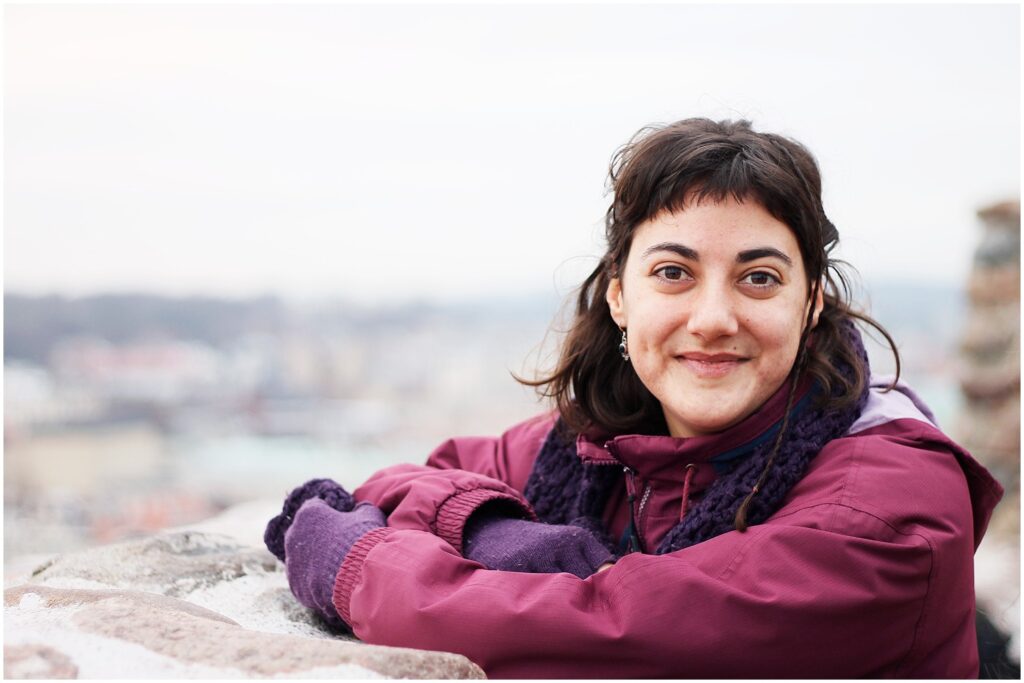 Isabel Pratinha
Since finishing her MA in Psychology – Specialization in Psychological Intervention, Education and Human Development, she has worked in several contexts, mainly schools, both in formal and non-formal education settings, in countries like Portugal, Spain, Latvia (waldorf school), Romania (forest nursery), Morocco and Nepal.
For the past three years, she has worked as a tutor for children aged six to ten in a project focused on free education and nature. Isabel has completed the level 1 nature education programme (National Course in Nature Education (EDNA).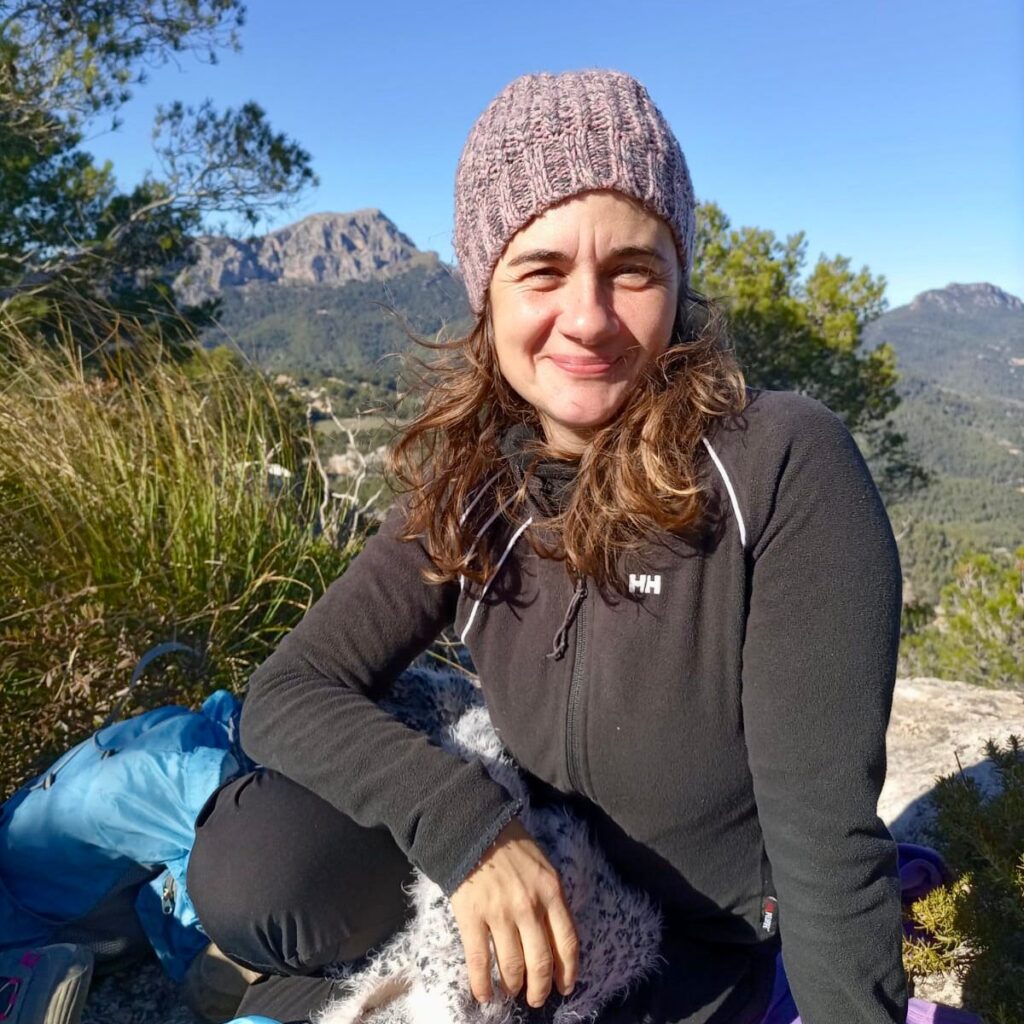 Rosa
Recently, Rosa worked in a non-directive active education project, where she was responsible for a group of children up to 3 years old; she participated in the creation of a nest house, accompanying children up to 6 years old and opened her home as a day mother to take care of children from 1 to 3 years old.
She has been trained in Respectful Accompaniment and active non-directive pedagogies.
She has recently moved to the countryside, following the philosophy of a simple life in contact with nature.